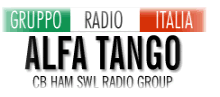 Welcome to the new ALFA TANGO web site. It has been completely rewritten and semplified in order to find all needed information quickly and easily.
But not all the job is done jet. Most parts will be added day by day.
To have a better experience with it you should register. All the 11m Dx'ers are welcome!