AT World Meeting 2019
Page 1 of 5
The World Wide Meeting 2019 will take place in a new and fantastic location:  Milano Marittima.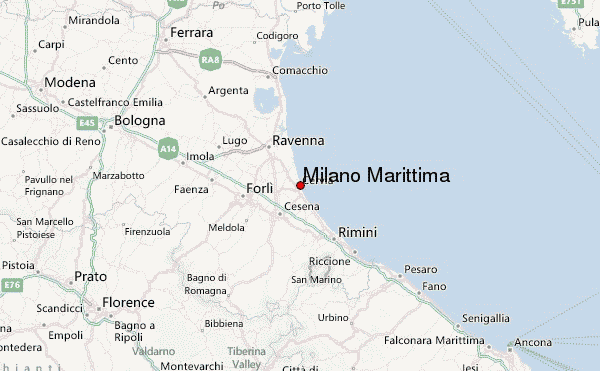 Milano Marittima is located in Emilia-Romagna, in a wonderful area of the Adriatic Coast. A 9km-long coastline characterized by a sandy beach of fine sand and shallow sea. This district lie in a privileged position making it an ideal base for excursions to the hills and Ravenna, the home of Byzantine art.  The Milano Marittima area is characterised by their abundant green and open spaces and by the Salt Pans (Saline of Cervia): 827 ha of protected nature reserve, part the South Station of the Po Delta Park, which can be visited on foot, by bike or boat.
Fully open to the tourism all over the year, Milano Marittima offers a wide range of top quality services ready to satisfy all kind of demands. The ideal destination for an "active holiday".
Ravenna, just 25 km faraway from Milano Marittima, is a UNESCO site which preserves the richest heritage of mosaics dating from the 5th and 6th centuries AD within its early Christian and Byzantine religious buildings, as well as other monuments like Dante Alighieri's tomb.
In the Ravenna province, you can visit also Brisighella, a tipical medieval village where is made a precious extra virgin olive oil, Casola Valsenio,  with its Garden of Medicinal Herbs or Faenza, capital city of ceramics. Just some kilometres away from here you will discover amazing surroundings, rich in art, history, nature and traditions. From flatland to the hills, there is a wide range of choice. 
You just need half day off from the beaches, to appreciate the village of Bertinoro, where to drink famous Albana white wine; or Forlimpopoli, location of "Casa Pellegrino Artusi", a centre of gastronomic culture, devoted entirely to Italian home cookery; or Cesena, home of Biblioteca Malatestiana, World Heritage Site; or Forlì, with its big exhibitions at San Domenico Museums.
Visiting local farms you will have the chance to test all their home made products and wines; whereas artisan shops will show the production of their handcrafted goods.
Slow Food presidium since 2004, characterises local cuisine in a unique way, offering its guests a vast selection of typical fish and meat-based dishes.
In the fallowing sections you will see the planned menues for friday evening, saturday evening and sunday.  The lunch of friday and saturday is not organized by the group and all partecipants will be free to visit around and find their best accomodations for lunch.