42Y Award - WRM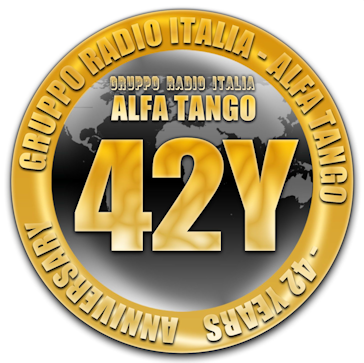 42Y Anniversary of foundation
42Y Award - WRM
As you know, because the Covid19 this year we cannot celebrate, with the usual World Meeting, our 42Y Anniversary of foundation.
But we strongly want to celebrate it on the radio with a special and fantastic AT Radio Meeting !
SIMPLE RULES
We hope that ALL divisions with ATs living there will try to organize a special commemorative station.
The call will be : xxxAT/42Y....
Duration : The last 10 days of August 2020 (from 00.00 UTC of 22 august to 23.59 UTC of 30 august).
Divisions with more than 100 members will be authorized to run more special divisional stations. One every 100 or multiple. Max 5 stations also if the division has more than 500 members.
From Asti HQ will operate a special station with the call 1AT42Y/HQ
PARTICIPANTS
All operators, no matter the call and the Group, can participate.
On the end of September or when possible, will be available the special award via Internet. More info later on this matter.
Special Prizes for the first 5 xxxAT/42Y stations.
Special Prizes for the first 5 operators with highest numbers of AT/42Y worked.
It is not requested, for hunters, the sending of their logs. The manager will desume the score in automatic way by logs of xxxAT/42Y special stations.
Each participant can download the digital award simply by accessing the website which will be indicated.
Provvisory list of the 42Y stations on the air:
| | | | |
| --- | --- | --- | --- |
| 1AT42YHQ | Italy |   | On request your eQSL please indicate your Callsign, Date and UTC for each QSO |
| 1AT42YA |  Italy |   |   |
| 1AT42YB |  Italy |   |   |
| 1AT42YC |  Italy |   |   |
| 1AT42YE |  Italy |   |   |
| 2AT42Y |  U.S.A. |   |   |
| 3AT42Y |  Brasil |   |   |
| 5AT42Y |  Venezuela |   |   |
| 15AT42Y |  Switzerland |   |   |
| 16AT42Y |  Belgium |   |   |
| 19AT42Y |  Holland |   |   |
| 20AT42Y |  Norway |   |   |
| 21AT42Y |  Sweden |   |   |
| 26AT42YA |  England |   |   |
| 26AT42YB |  England |   |   |
| 29AT42Y |  Ireland |   |   |
| 30AT42Y |  Spain |   |   |
| 31AT42Y |  Portugal |   |   |
| 34AT42Y |  Canary Is. |   |   |
| 47AT42Y |  Denmark |   |   |
| 56AT42Y |  Finland |   |   |
| 75AT42Y |  Azores Is. |   |   |
| 91AT42Y |  Indonesia |   |   |
| 93AT42Y |  Malta |   |   |
| 108AT42Y |  Scotland |   |   |
| 165AT42Y |  Sardinia Is. |   |   |
|   |   |   |   |
|   |   |   |   |
|   |   |   |   |