Page 5 of 7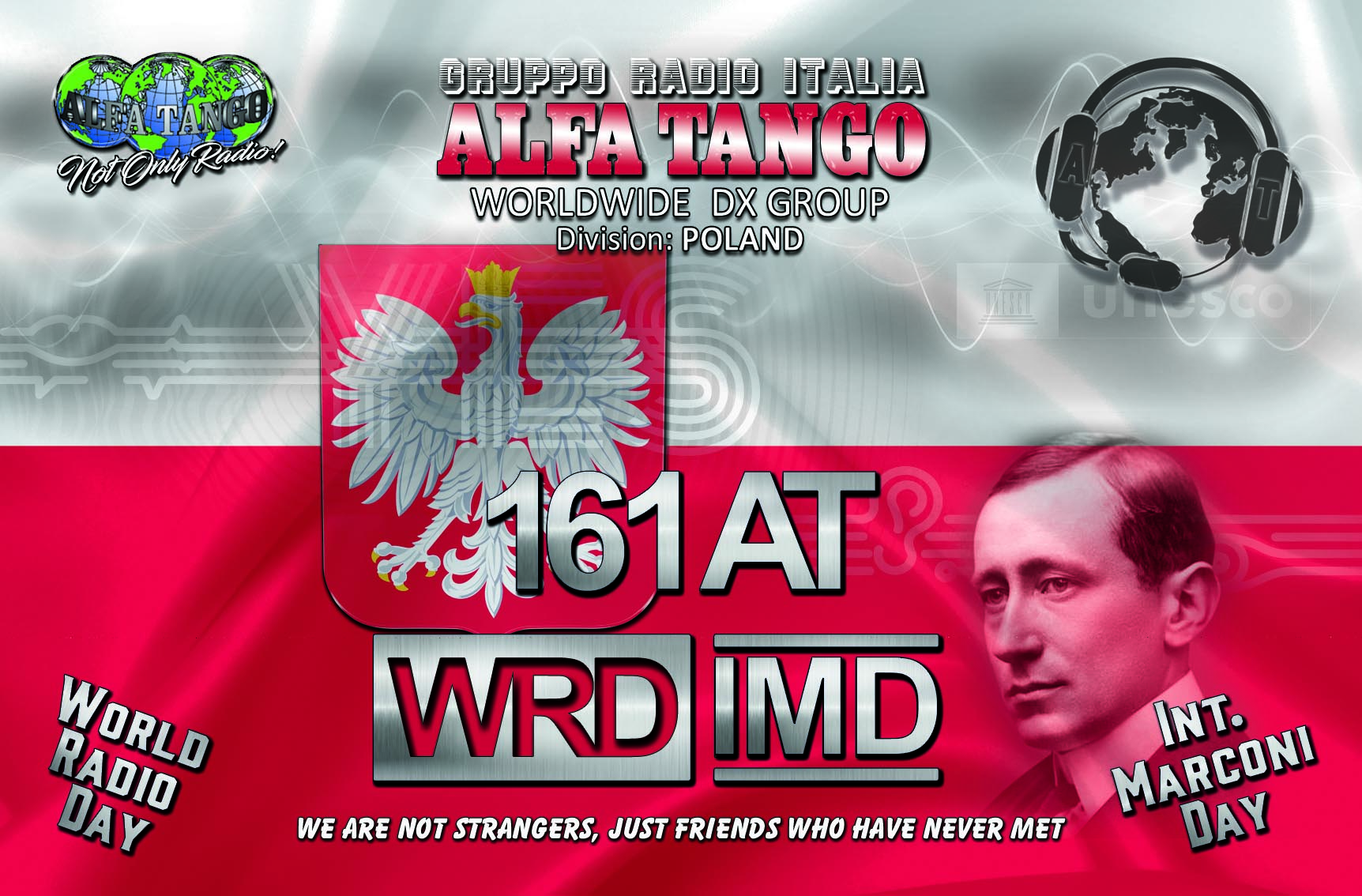 Z okazji Światowego Dnia Radia i Międzynarodowego Dnia Marconiego GRI ALFA TANGO będą aktywne na radiu stacje specjalne: S.E.S.
xxxAT/WRD - Światowy Dzień Radia 11/12/13 lutego 2023

xxxAT/IMD - Międzynarodowy Dzień Marconiego 22/23/24/25 kwietnia 2023

1AT000 będzie QRV dla obu wydarzeń
Nie są to zawody. Nie ma rankingów ani nagród specjalnych. Stacje specjalne "S.E.S." będą pracować i odpowiadać wszystkim myśliwym-łowcą tych stacji z całego świata na cześć radia i pamięci jego wynalazcy Guglielmo Marconi.
Uczestnictwo: Wydarzenie jest otwarte dla wszystkich operatorów 11m, a od
"myśliwych" nie wymaga się wcześniejszej rejestracji.

Czas trwania: Wydarzenia trwają: Światowy Dzień Radia (72 godziny) od 00:00 UTC w dniu 02/11/2023 do 23:59 w dniu 13/02/2023 Międzynarodowy Dzień Marconi (96 godzin) od 00:00 UTC w dniu 22/2023- 04-23:59 UTC w dniu 2023-04-25
Regulamin: Aktywność odbywa się na pasie 11m. Zakres między .500 a .600
włączony ( zarezerwowany dla DX ) i nie może być używany w tych aktywacjach.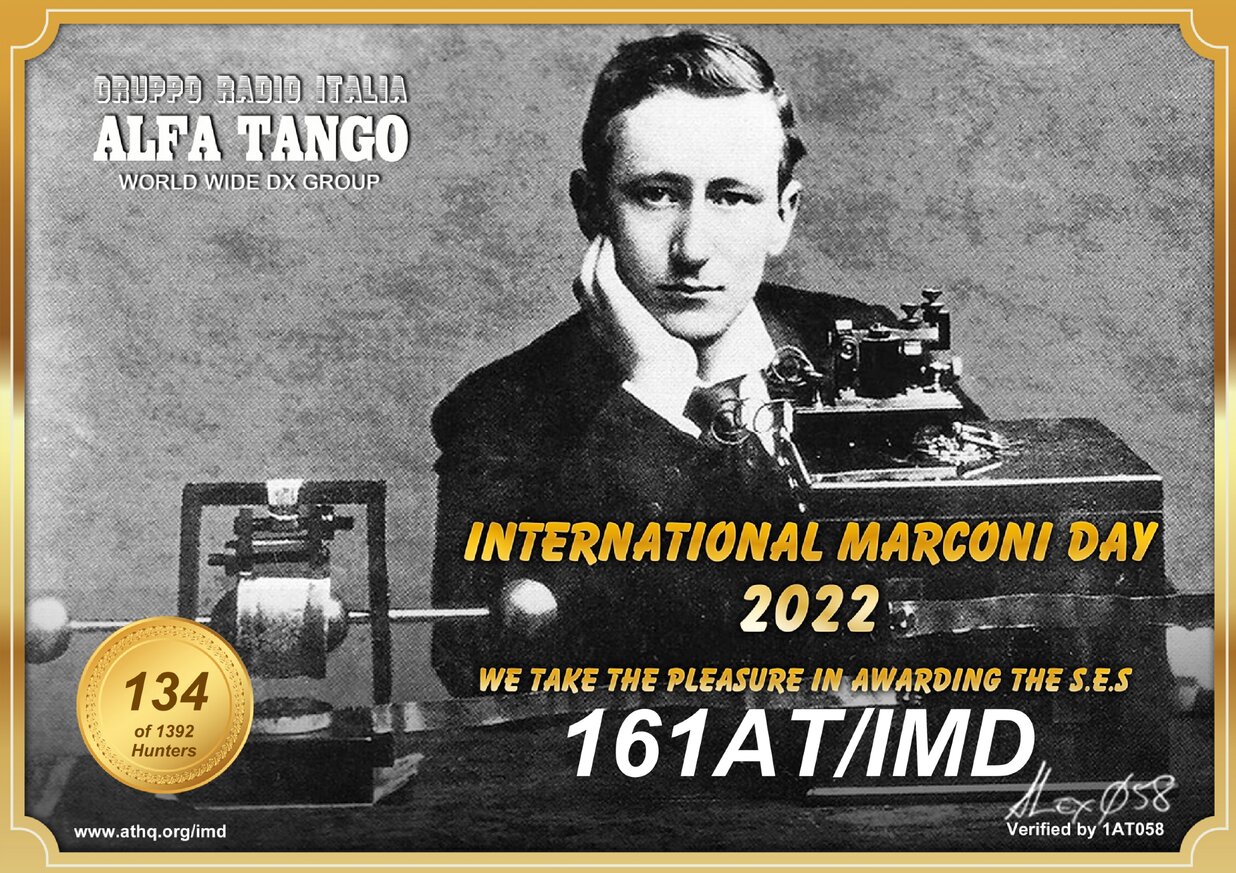 Uczestnicy zobowiązani są do przestrzegania obowiązującego prawa w zakresie użytkowania ich sprzętu oraz przydzielonego im pasma.
Ranking: Łowcy mogą wykonać tylko jedno QSO z każdą stacją specjalną. Oba wydarzenia są uważane za wydarzenia "na antenie".
Wymiana i ważność kontaktów: Brak kolejnych numerów (brak numerów progresywnych) Tylko raporty : 59 lub 599 w logu.
Ważność QSO jest sprawdzana przez nasze oprogramowanie.
Myśliwym nie przedkładają swoich logów.
QSO zostanie potwierdzone na podstawie przesłanych logów ze stacji specjalnych.
Pobierz certyfikat: Pod koniec imprezy wszyscy myśliwi mogą pobrać swój certyfikat uczestnictwa (certyfikat koloru formatu A4) Max 1AT074 z portalu
AT ( Download 2022 certificate: https://www.athq.org/wrd/ - https://www.athq.org/imd/ ).