Digital Modes Activity Weekend 2023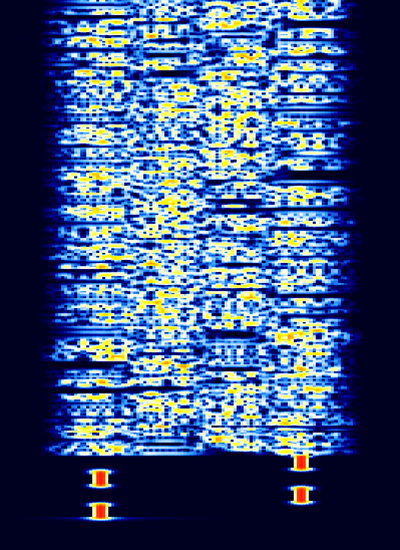 We are happy to announce the details and final results of the first "Digital Modes Activity Weekend" promoted by the AT Group.
General figures:
• Received logs: 71
• Active divisions: 48 (Including 2, 43, 91, 112, 113, 136,...)
• Total number of QSOs: 955
From the analysis of the logs we can conclude that nearly 250 statios where active, and more than 200 of them with 3 QSOs or more.
We just publish the Top Ten statios as this event was not intended to be a "Contest" but a promotion event: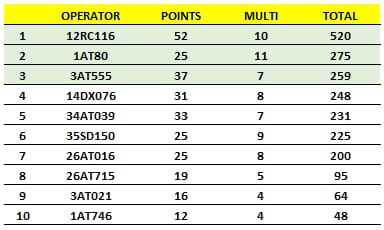 We are glad to see 7 AT members on the Top Ten, and 2 of them at the second and third position, well done!
73
30AT184 George & 1AT858 Lorenzo

For any question contact us:
This email address is being protected from spambots. You need JavaScript enabled to view it.