Marco's Team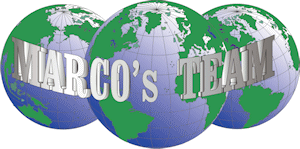 How to use Paypal:
- Send money as gift and not as purchase;
- In the payment reason section please put your callsign first then ONLY WRITE: QRZ, date, time, mode, band, r/s of the QSO. NO OPERATOR NAME, NO COUNTRY NAME, NO CITY NAME of the station you have worked. Don't forget your postal address.
For example: 1AT746 for 1AT70, 22.05.2023, 10:05, 11mt, 5/9 QSL to: ...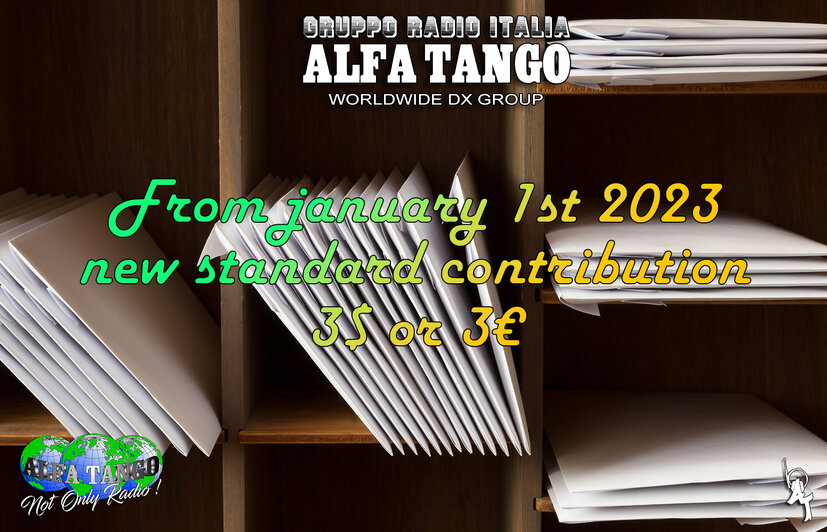 This team is born several years ago when our group feel the need to organize a structured QSL management for Dx-Peditions and most wanted stations around the world. Its name comes from the first leader 1AT351 Marco, the current team leader.
1AT351 Marco is coadiuvated by a list of experienced QSL managers:
MANAGER




Click on the callsign to email him

MANAGED STATIONS (xxxATxxx

= ex-AT, logs still available

)

6AT103, 6AT104, 6AT111, 6AT123, 6AT151
24AT132
45AT101, 45AT102, 45AT178
50AT147
58AT102
60AT102
61AT110
72AT114
75AT018
78AT100, 78AT104
85AT101
91AT016, 91AT091, 91AT104,

91AT128


112AT108
113AT102, 113AT103, 113AT125, 113AT178, 113AT666
114AT101, 114AT102 116AT101, 116AT102, 116AT103, 116AT104, 116AT115, 116AT116
143AT105
170AT101
173AT101, 173AT103, 173AT104, 173AT105
203AT102
218AT012, 218AT437, 218AT689
225AT102
227AT101
304AT102
311AT101
317AT000, 317AT102
331AT103

Please send paper QSL even if you use paypal (no IRC) also inserting a pre-addressed envelope

Per favore inviare la QSL cartacea anche se si usa paypal (no IRC) inserendo anche busta preindirizzata

3AT101 Luiz Fernando

10AT011 Enrique

12AT018 Lionel, 12AT107 Roberto


24AT101 Dorian, 24AT103 Jose Luis, 22A104 Joaquin, 24AT111 Ricardo, 24AT121 Oscar, 24AT123 Gisela, 24AT140 Pablo


45AT105 Jovan

61AT105 Gustavo

69AT101 Aldo, 69AT105 Edwin, 69AT106 Wilbert, 69AT107 Octavio, 69AT108 Jose David, 69AT113 Yoss

112AT102 Hussein, 112AT121 Ali, 112AT149 Bassam


223AT102 Matt


1AT041 Lory

1AT0, 1AT000, xxxAT/WRD, xxxAT/IMD
12AT060 Omar, 12AT092 Alex, 12AT174 Gabriel
32AT012 Jorge, 32AT093 Antonio
67AT101 Pedro, 67AT102 Bruno, 67AT135 Nestor


1AT057 Daniele

15AT102 Martin
61AT102 Ricardo
154AT102 Zahra, 154AT197 Hassan
203AT101 Cheng
340AT101 Thabet


1 contribution = 4 QSLs

GROUP YOUR REQUESTS!

PLEASE SEND PAPER QSLs even if you use PayPal!

17AT105 Adrian
43AT100 Herdy
50AT101 Alex, 50AT107 Alex
55AT107 Kevin, 55AT208 John
66AT102 Ali
76AT102 Omar, 76AT101 Najib, 76AT102 Mohammed
79AT101 George
91AT011 Frankie, 91AT100 Herdy, 91AT105 Hendro, 91AT109 Agus, 91AT110 Ferdy, 91AT112 Juned, 91AT114 Donny, 91AT117 Ujuanto, 91AT120 Budi, 91AT121 Tom, 91AT123 Zahid, 91AT124 Yogi, 91AT125 Hans, 91AT129 Bangkit, 91AT130 Wahid, 91AT145 Andi, 91AT149 Ari, 91AT157 Agi, 91AT175 Layen, 91AT179 Said, 91AT234 Sam, 91AT777 Hakiem, 91AT888 Budiman, 91AT909 Kasturi, 91AT990 Bom Bom, 91AT999 Acil, 91AT555 Ricky
100AT102 Yoon
116AT111 Anne, 116AT114 Ihsan, 116AT136 Tunc
187AT101 Simon
193AT101 Abedin
205AT048 Paolo
233AT012 Pablo, 233AT102 Gaby, 233AT105 Gabriel
251AT103 Albi, 251AT023 Loreto
301AT101 Arman
302AT109 Vadim, 302AT113 Dima
306AT102 Givi , 306AT111 Vaho, 306AT101 Mike
307AT101 Alex
310AT101 Tom
315AT111 Sergey, 315AT380 Boris
317AT118 Dmitry


1AT090 Ivan

15AT991 Steve
39AT102 Andre, 39AT103 Eddy
52AT101 Terje, 52AT234 Olavur
74AT117 Gerhard
212AT101 Kim
330AT112 Tom

1AT351 Marco
28AT102 Ricardo, 28AT103 Milo, 28AT104 Giovanni


51AT110 Xavier


53AT101 Roberto
80AT101 Claudio
97AT101 Carlos, 97AT102 Natan
126AT101 Francisco, 126AT126 Carlos


143AT104 Justus


151AT101 Radhwan
153AT888 Shaun


173AT102 James


328AT102 Branko, 328AT130 Victor

1AT746 Alessandro

4AT101 Nuria, 4AT102 Franck, 4AT105 Jorge, 4AT106 Lirio, 4AT107 Eduardo, 4AT108 Hugo, 4AT109 Daniel, 4AT110 Pedro, 4AT112 Sandro, 4AT117 Jorge, 4AT141 Juan Carlos, 4AT166 Ricardo, 4AT174 Gaston, 4AT179 Norberto, 4AT180 Javier, 4AT181 Horacio, 4AT199 Walter, 4AT203 Ruddy, 4AT237 Claudio, 4AT255 Ariel, 4AT282 Alberto
16AT46 Michele
17AT406 Dino
25AT099 Sam, 25AT101 Toshi
26AT204 Andrew
41AT012 Tim - SK, 41AT100 Arthur, 41AT103 Brett, 41AT104 John, 41AT197 Marcelo
42AT46 Michele, 42AT101 Richmond
48AT100 Hamoud, 48AT109 Khaled
65AT101 Michele
83AT101 Hidan
85AT46 Muzi
102AT110 Adel
115AT015 Mike, 115AT101 Marek
138AT101 Pietro
154AT101 Kourosh, 154AT123 Abbas
187AT107 Joseph
304AT101 Kristjan
311AT102 Alwydas
315AT102 Gian, 315AT105 Slava, 315AT106 Igor
316AT101 Ilya
328AT101 Luca, 328AT103 Branko, 328AT110 Ivan, 328AT120 Alojz
331AT102 Goran
351AT46 Michele

19AT256 Twan

5AT012 Ever, 5AT078 Gustavo, 5AT104 Alfonso, 5AT106 Pedro, 5AT107 Miguel, 5AT110 David, 5AT112 Pasquale, 5AT136 Victor, 5AT145 Pino, 5AT147 Andres, 5AT160 Carlos, 5AT195 Tulio, 5AT016 Jose Luis, 5AT041 Pierluis, 5AT077 Guillermo, 5AT102 Douglas, 5AT105 Gregorio, 5AT108 Francisco, 5AT109 Leonardo, 5AT120 Alfonso, 5AT128 Antonio, 5AT179 David
8AT101 Samuel, 8AT102 Gino, 8AT111 Rony
23AT101 Hugh
37AT106 Vitelio, 37AT117 Chago
43AT101 Steven, 43AT113 Jim
44AT102 Bertus, 44AT105 Dirk, 44AT111 Theunis, 44AT165 Andre, 44AT172 Mike, 44AT177 Reykie
91AT520 Frank
96AT101 Christian
113AT106 Edgar
120AT801 Bernard
122AT109 Hal
123AT102 Oliver, 123AT235 Paul
128AT102 Lynford
143AT101 Alban,143AT355 Trevor
153AT132 Jos, 153AT777 Jan
157AT101 Bim
158AT101 Mike, 158AT128 Nigel, 158AT158 Mark, 158AT195 Anthony
195AT101 Nigel
220AT101 Reni, 220AT102 Ernesto
268AT101 Doug
348AT066 Gromyko
350AT101 Bert, 350AT102 Jadyr

26AT015 Steve
43AT103 Ralph, 43AT110 Fortunato, 43AT261 Rick
100AT101 Mark
230AT102 Flo
224AT101 Melody
276AT101 Tili

26AT043 Nick

137AT108 Dave, 137AT111 Mike
198AT101 Bobby