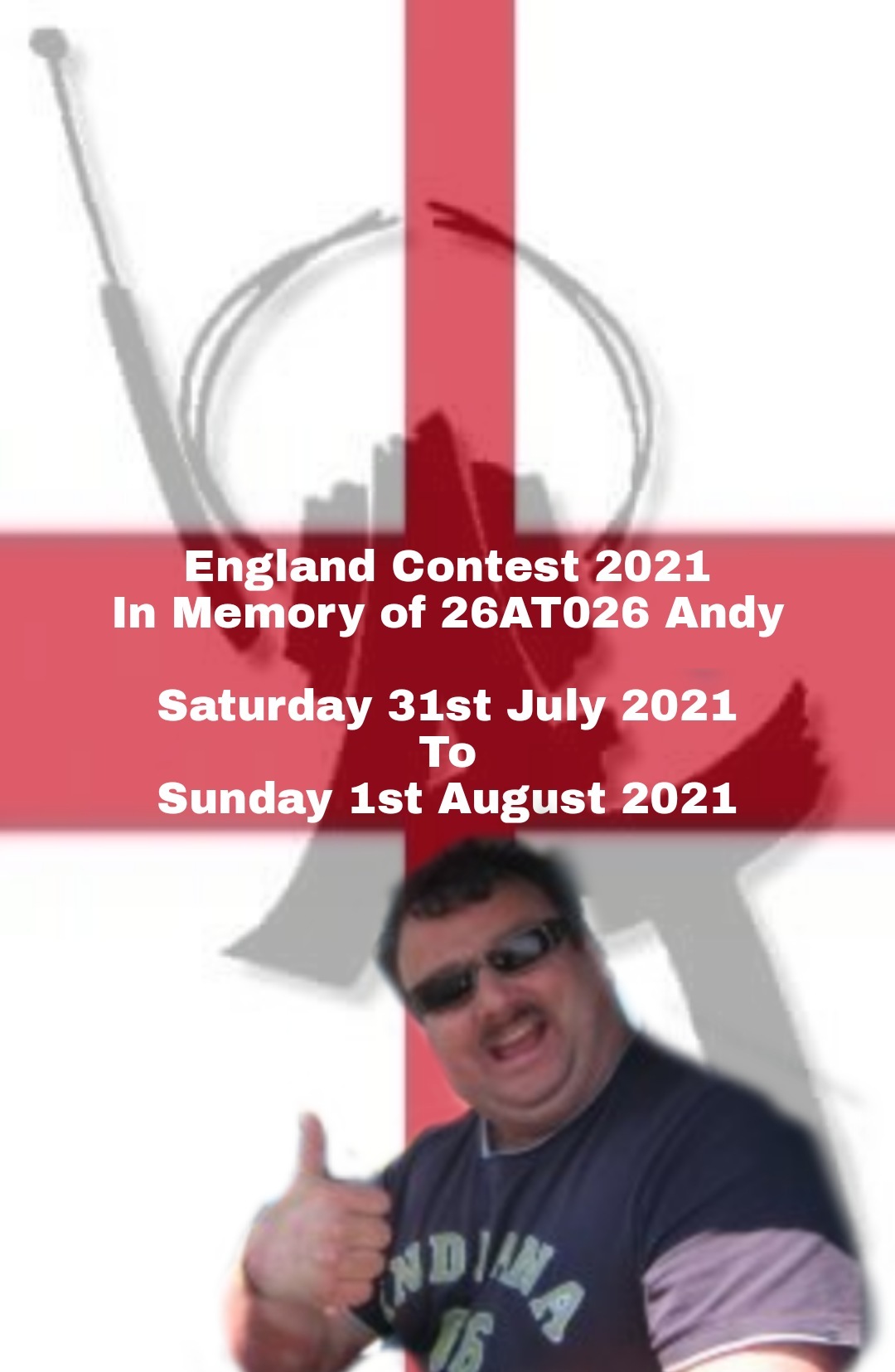 Calendar
Date

31/07/2021

-

01/08/2021
Author

26AT043 Nick
Description
AT England Contest Rules 2021
(in Memory of 26AT026 Andy) 
48 hour contest
Start: 00.00 Saturday 31st July 2021
Ends: 24.00 Sunday 1st August 2021
Frequency range:  .405 to .500 and .600 to .855
Please keep other frequencies free. 
Only SSB/FM modes allowed, no data modes, voice only. 
Participants: all operators welcome (AT group and none AT), worked only 26 division AT members. 
Single operators only, no multi stations. 
Exchange: RS + Prog. number from 001 TX and RX.
1 QSO = 1 point
Duplicate contacts will be voided. 
After the contest please send your paper/yaLOG file to the contest manager:   
This email address is being protected from spambots. You need JavaScript enabled to view it.
Or to:
Nick  
Po Box 6 
Ripon 
HG4 3XB 
England UK
(pse no QRZ on envelope) 
No later than Saturday 21st August 2021, after this date only valid for check logs.
No need to exchange QSL card's, but remember we need your Contest Log.
Winners for:
1st 26 AT Div member
1st AT member outside 26 Div 
1st Non AT member
Prizes will be awarded to the above winners. 
Good Luck in the contest